Carmel Chapel Cemetery Abercrave Burial and Monumental Inscriptions
CD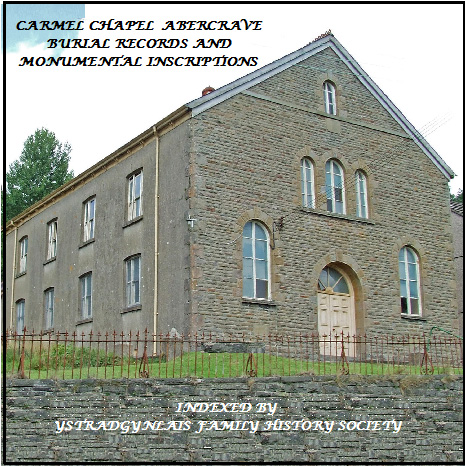 This cd is more comprehensive than our other cds.
We have been able to access the actual burial register and therefore the names of those located in the graveyard but do not have a stone have been noted aswell as all the monumental inscriptions
This cd contains details of all plots and photographs of any gravestones aswell as the details of the purchaser of each burial plot.
Also on this cd is an index of all persons buried sorted by surname.
Price is £10 which includes postage
For details contact