CENSUS CDs
We currently have 3 census cds.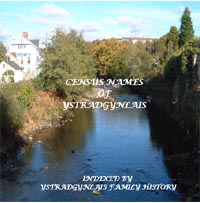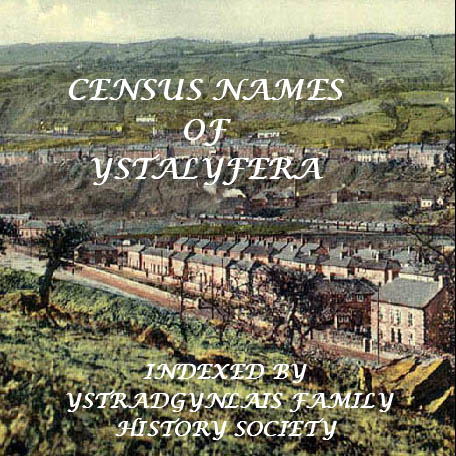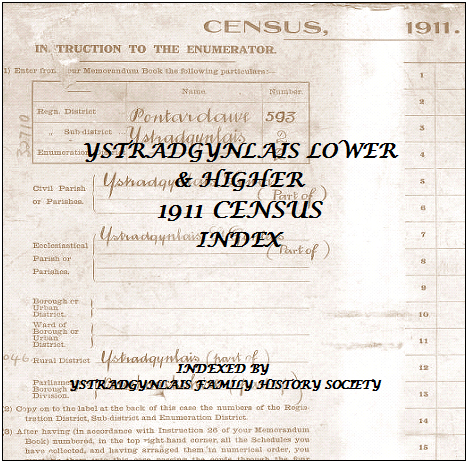 CENSUS NAMES OF YSTRADGYNLAIS/CENSUS NAMES OF YSTALYFERA
Both Census Names of Ystradgynlais and Census Names of Ystalyfera contain the following - names, address and ages of all the people of Ystradgynlais. Indexes are in enumerated order i.e as the census was taken. The years covered are-1841,1851,1861,1871,1881,1891,1901
Aswell as the above included on this cd is a master A-Z index of all the names from the various census, which is an ideal way of finding out when you ancestors moved to the area.
YSTRADGYNLAIS 1911 CENSUS
March 2012 saw the launch of our latest data cd. 1911 the newest census to be released has been indexed. It fully covers all 11 enumeration districts in Ystradgynlais including the 'infirmity' column which covers illnesses and medical conditions, this having previously has been restricted due to the 100 year privacy law. There were over 10,000 people living in the area. Each district is covered in enumeration order with descriptive note of the enumeration district. Also on the cd there a master index by surname covering all enumeration districts.

All CDs are £15 each - this includes p&p
For orders please contact Ystrad FHS by email.